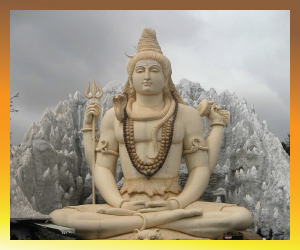 India is a land that has the maximum number of god and goddess being worshiped by the devotees in different forms. The spirit of spirituality, the induced devotion in every stone of the temples, the streams of the river, the lakes, and the mountain that resides the presence of the almighty can be journeyed with the well sketched India Temple Tour Packages that covers all the major temples of the north going to deep south that has it's own identity of temple architecture.
[tab:Itinerary]
Day 1 KUALA LUMPUR – CHENNAI – THIRUPATHI
Met on arrival transfer to Thirupathi ,If time permits a brief stopoverat Thiruthani and Kalahasti .On arrival at Thirupathi check into hotel.
Day 2 THIRUPATHI – VELLORE-KANCHIPURAM
Early morning Darshan at Thirupathi and with brief stop at the famous Vellore Mahalakshmi Golden Temple depart for Kancheepuram. On arrival visit Vardharaja Perumal temple, Ekambreeswarar temple, Kamatchi Amman temple, and Ulaganatha Perumal temple. Kancheepuram is famous for its temple and silk sarees.
Day 3 KANCHIPURAM – THIRUVANNAMALAI
Visiting Arunachaleswarar Temple and Ashramams. The temple dedicated to Lord Siva and here He represents [Fire] one of the five elements of Universe [Panjapothasthalam]
Day 4 THIRUVANNAMALAI – TRICHIRAPALLI
After Breakfast depart Thiruvannamalai to Trichy. Visit Samayapuram Mariamman Temple on the route. Also visit: Sri Rangam Ranganatha Samy Temple, Uchipillayar Temple Thiruvanikaval Temple.
Day 5 TRICHIRAPALLI – MADURAI
Depart for Madurai to visit the Meenakshi Amman Temple ,Naiciker Mahal and Thiruparangkundram.
Day 6 MADURAI / TANJORE / NAVAGRAHA TEMPLES / KUMBAKONAM
Depart Madurai to Kumbakonam with stop at Tanjore. At Tanjore you will visit the famous Brahadeeswarar temple famous for its monumental Grandeur depicting sculpture of the Raja raja Cholan Empire. Departing Tanjore towards Kumbakonam with stops at the many Navagraha Temples like Thingaloor, Alangudi and Tirunageswaram
Day 7 KUMBAKONAM –VAITHEESWARAN KOIL
Depart Kumbakonam to Vaitheeswaran Koil with other Navagraha Temples like Suriyanar Koil Kanchanur, Thirunallar, Keezha Perumpallam and Thiruvenkadu
Day 8 VAITHEESWARAN KOVIL / CHIDAMBARAM / PONDICHERRY
Depart VAITHEESWARAN KOIL to Pondicherry via CHIDAMBARAM to visit Nataraja temple.
Day 9 PONDICHERRY – CHENNAI
Depart Pondicherry to Chennai with a briefstop at Mahabalipuram. On arrival at Chennai a half day city tour inclusive of Marina Beach, Kapaleeswarar Temple, Fort St. George, Museum, St. Thomas Church. St. Thomas Mount
Day 10 CHENNAI – KUALA LUMPUR
Full day at leisure for shopping and your own social entertainment till 700 pm. Transfer to airport for home bound flight.
Day 11 KUALA LUMPUR
Arrive KLIA with fond memories.
[tab:Galleries]
Image Galleries
[tab:END]