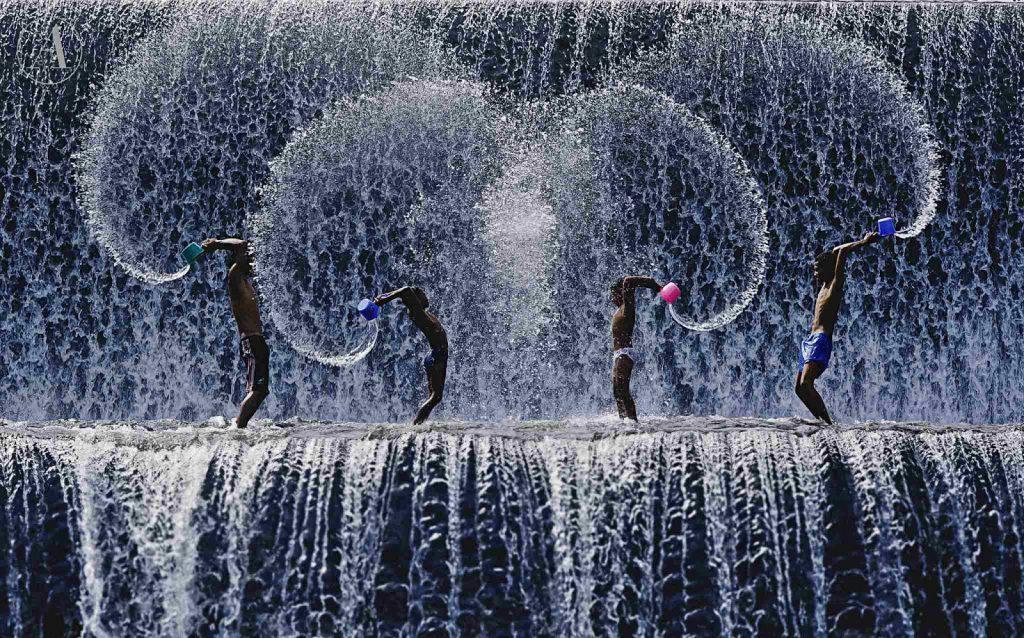 Bali is one of the most sought after tourist destinations in Asia. The terrain varies from stunning sandy and white beaches to lush rice fields to rugged volcanoes. This peculiar destination boasts fascinating cultures rich in art, sculpture, dance, religion, and genuine nature. Balinese people are predominantly Hindus and its influence can be seen in every aspects of the Balinese life. Temples adorn the island and every dance or celebration is a dedication of worshiping to the God. One goes to Bali for an experience, a journey of a lifetime, to come face to face with a remarkable people, their customs and traditions, their beliefs, their hopes, and their eternal search for peace.
Bali is also becoming increasingly recognized as the center of the ethnic art for all of Indonesia. Shoppers can find some of the finest selection of Indonesian and Balinese furniture and art pieces including paintings, woodcarvings, batik, silverware, clay, pottery, jewelry, textiles and clothing.
Bali is whatever you want it to be. A tourist heaven with splendid beaches, a friendly people, a warm climate, cool mountain air, and a slow pace. You get told stories of old, you find new meaning in the simple things of life. You can hike up a trail, watch the birds, visit temples, and buy your gifts. You can fill your own treasure troves with memories with recollections of your own enlightenment when you stood and faced the mountains and gazed at the natural beauty of the surrounding countryside.
Watch a video of Bali Indonesia by the Indonesian Tourism Board
Itinerary
5D4N Eastern Bali, Candidasa Lagoon, Mt. Agung, Gianyar, Pura Besakih, Mt. Batur Volcano, Gunung Kawi, Ubud Village
Highlights:-
Sunset at Uluwatu Ancient Temple-Tegenungan Waterfalls-Pura Besakih, Bali's Mother Temple-Cultural Dance at GWK Cultural Park-Ancient Klungkung Palace-Tirta Gangga Royal Palace-Explore Nightlife at Legian Street-Tukad Unda Dam & Gua Lawah-Ancient Gunung Kawi Temple
Day 1
Admire sunset at the cliff of Uluwatu Temple
TBA Arrive at Ngurah Rai International Airport
1500 Check-in hotel in Bali for 1-night
1600 Explore the 11thcentury ancient heritage of Uluwatu Temple
1700 Admire sunset at the cliff of Uluwatu Temple
1830 Watch the Balinese Traditional Dance at GWK Cultural Park
1930 Enjoy Balinese Set Dinner at Bebek Benggil Restaurant*
2030 Discover the majestic statue of Garuda Wisnu Kencana
2200 Explore the Night life at Legian Street (Drop off only)
2300 Before we say goodnight
Day 2
Discover the unique attractions of Eastern Bali
0700 Enjoy Breakfast at hotel
0800 Travel to Gianyar Regency, 1h30m, 34km
0930 Selfie Photography at Tegenungan Waterfalls
1100 Explore Ancient Heritage of Klungkung Palace
1215 Selfie Photography at Tukad Unda Dam
1330 Enjoy Balinese Set Lunch at the Foot Hill of Mt. Agung, Bali Asli, Award Winning Restaurant*
1500 Explore the Ancient Royal Palace, Tirta Gangga
1630 Discover the mysterious of Gua Lawah (Bat Cave)
1800 Check-in Hotel in Candidasa for 1-night
1900 Enjoy Balinese Set Dinner at the hotel*
2100 Before we say goodnight
Day 3
Explore the Heart of Bali, Ubud
0700 Enjoy Breakfast at hotel
0900 Travel to Desa Besakih, Karangasem, 1h15m, 30km
1015 Explore the Mother Temple of Bali, Pura Besakih
1200 Visit Traditional Balinese Village of Desa Penglipuran
1300 Travel to Kintamani of Mt. Batur, 0h30m, 20km
1330 Enjoy Indonesian Buffet Lunch at Amora Restaurant* overlooking the volcano view of Mt. Batur
1500 Discover the Holy Spring Temple, Pura Tirta Tampaksiring
1630 Selfie Photography at Tegalalang Rice Terrace
1800 Enjoy Balinese Set Dinner at Tepi Sawah Restaurant* or Bebek Bengil Restaurant*
2000 Check-in hotel in Ubud for 1-night
2100 Before we say goodnight
Day 4
Explore the Art & Handcraft of Ubud
0700 Enjoy Breakfast at hotel
0800 Explore the 11-century Gunung Kawi Ancient Temple
1100 Selfie Photography at Tengalalang Rice Terraces
1200 Enjoy Sundanese Lunch at Bale Udang Restaurant*
1430 Selfie Photography at Sarawasti Temple
1500 Shop at Ubud Art Market
1700 Travel to Kuta Beach, 1h30m, 36 km
1900 Enjoy Padang Set Dinner at Natrabu Restaurant*
2100 Check-in hotel in Bali for 1-night
2200 Before we say goodnight
Day 5
Taste the local fresh coffee at Domba Coffee Factory
0700 Enjoy breakfast at hotel
1000 Taste the local fresh coffee at the Domba Coffee Factory & shop at Krisna Oleh Oleh Souvenir Outlet (if time permitted)
TBA Transfer to airport for flight check in
TBA Depart for home by Flight TBA
Terms and Conditions
Inclusive of:
04 Nights Hotel Accommodation (2-night in Bali, 1-night in Candidasa, 1-night in Ubud)
04 Breakfasts, 03 Lunches & 04 Dinners according to the above itinerary
Private Land transportation
Entrance Fees according to the itinerary
English Speaking Guide Service
Exclusive of:
International Air Tickets, Airport Taxes & Travel Insurance
Compulsory Tipping for Tour Guide & Driver: RM 60 per person
Surcharge for Mandarin Speaking Guide
Hotel High Season Surcharge & Compulsory Gala Dinner : TBA

High Season Period (June – September)
Christmas & New Year Period
Chinese New Year Period
Price
Cost shown is in Ringgit Malaysia (RM) and based on per person basis.
| CPAI | 2 - 4 PAX | 5 - 8 PAX | 9 - 10 PAX | |
| --- | --- | --- | --- | --- |
| 3 STAR HOTEL | RM 2189.00 | RM 1969.00 | RM 1939.00 | |
| 4 STAR HOTEL | RM 2429.00 | RM 2199.00 | RM 2169.00 | |
More Information
Please drop us a note by filling out the form below. We will get in touch with you.